DISNEY PRINCESSES RE-IMAGINED AS STAR WARS CHARACTERS
Date: 2017-05-24
---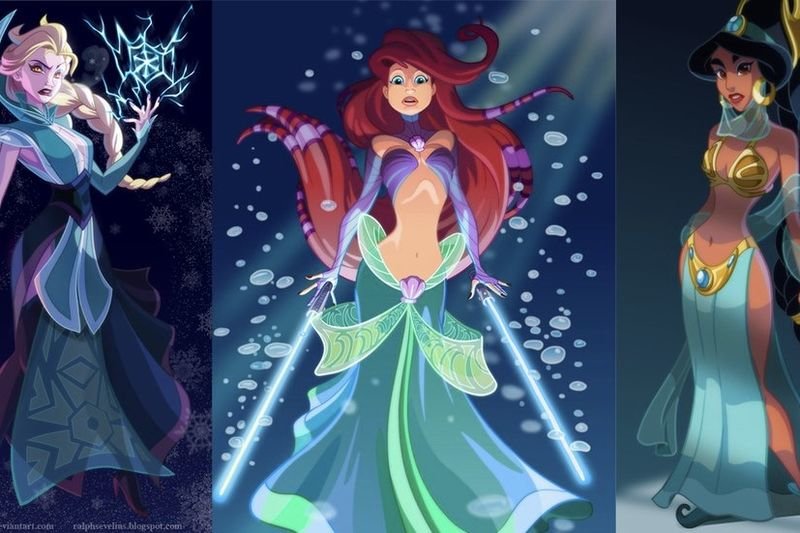 The illustrator responsible for this creative and impressive set of Disney Princesses as Star Wars characters is Ralph Sevelius.
While there are other wonderful mashups like these that already exist, these illustrations are extremely vivid and ethereal.
See your favourite Star Wars characters replace the various princesses like Sith Snow White, Padawan Rapunzel, Jedi Ariel, Sith Elsa, Carbonite Frozen Aurora, Bounty Hunter Mulan and Slave Princess Jasmine!