VIDEO: SARAH HYLAND RUSHED TO HOSPITAL AFTER HEALTH CRISIS
Date: 2018-06-25
---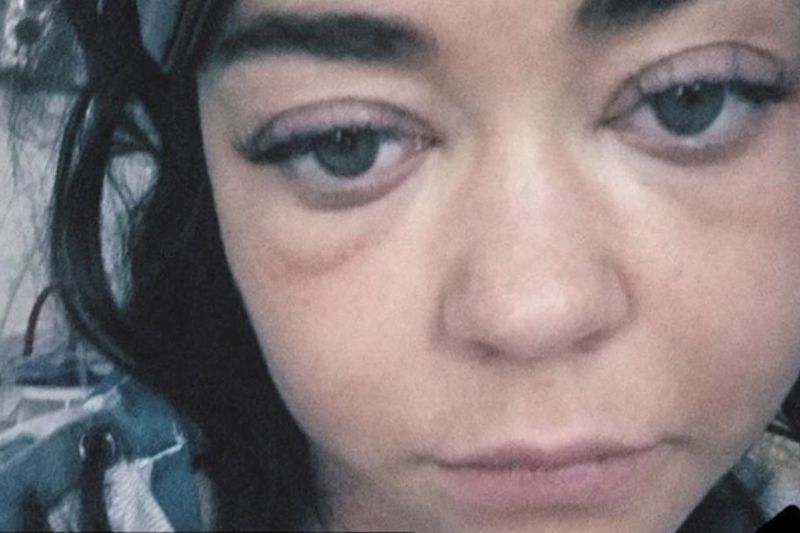 Modern Family star, Sarah Hyland, announced to her fans on Thursday night that she had been hospitalised with a picture of her in a hospital gown with the caption: "Sometimes a selfie is more than just a good angle and feeling cute.
This time for #nationalselfieday I've decided to share my truth. As painful as it is. So here is my face that was torn from work against my will. But I'm very grateful it was. Health should always come first," she continued, with the hashtag, #stayhealthymyfriends.
Sarah Hyland has been open with her fans about her health issues and opened up in 2012, admitting to having a chronic kidney condition called kidney dysplasia and had to have a kidney transplant that year. This means that Hyland's kidneys did not develop properly when she was in the womb, and frequently form painful cysts, landing her in the hospital quite often. In an interview with Seventeen magazine Hyland said: "You know that family is always going to be there for you – no matter what. My dad gave me a freakin kidney!
"I have a second chance at life – not a lot of people get that. I was born with so many health issues that doctors told my mother I would never have a normal life. And she said, 'You're right, she won't – but it won't be because of her health,' " Hyland said. "When my mother told me that story, it resonated with me."
Her whirlwind life playing the role as Modern Family's Hayley Dumphy has been a massive success, earning her lots of awards but her health condition has prevented her from attending countless of these events. "Sad to say I will not be attending the SAG awards today for some health reasons," Hyland tweeted in 2017. A few months later she opened up on social media about health after fans were critisizing her for her fluctuating weight. One fan even tweeted: "'Eat a burger,' 'your head is bigger than your body and that's disgusting!'" She took the time to reply, "You're right! … No one's head should be bigger than their body but considering I've basically been on bed rest for the past few months, I've lost a lot of muscle mass. My circumstances have put me in a place where I'm not in control of what my body looks like. So I strive to be as healthy as possible, as everyone should."
"Oh and no that's not Photoshop," she added. "Those are my legs. Those are my arms. I write this because I've been accused of promoting anorexia in, ironically enough, an anti bullying post. And I want young girls to know that that's NOT my intention."
A source close to Hyland revealed to People magazine that she has been released from hospital and is on the mend, "Sarah had a scare and was hospitalised," the insider says. "It was scary but thankfully she is better and is home." The source also said that her friends, family and boyfriend, Wells Adams, have been supportive and that Hyland is "looking forward to getting back to work next week!"
Although her strength and perseverance are admirable, she doesn't hold back in expressing her frustrations with doctors and her health, making her even more relatable. Hyland had been working on the movie, The Wedding Year, until she was sent to the hospital on Monday. But, as Hyland said (begrudgingly), "health should always come first."