VIDEO: THE ROYAL WEDDING COULD BE TOO MUCH SACRIFICE FOR MEGHAN MARKLE
Date: 2018-05-21
---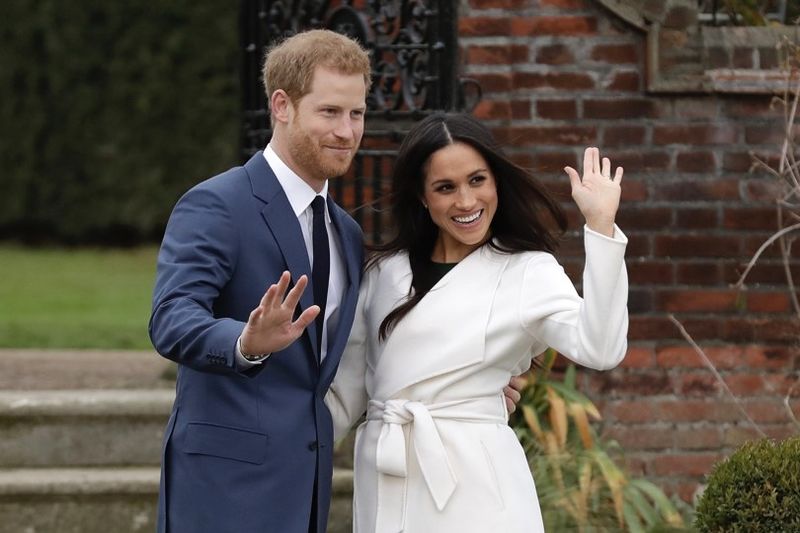 Although marrying into the royal family seems like every girl's dream – what with having a handsome prince, a fancy castle and being dubbed a princess – but it's not all royal waves and high teas.
There are actually a lot of rules and courtesies that Princes and Princesses, Dukes and Dutchesses need to abide by and, when you hear all of them, you might change your mind.....
While many of them seem petty, a lot of them make sense in order to ensure the safety of the royal family, such as not being allowed to autograph anything to ensure their signatures are not copied for fraud, and shellfish is off limits to the family because it is more likely to cause food poisoning than others. Some rules are put in place for "politeness" such as when the Queen is finished eating, no one is allowed to continue eating and no one is allowed to go to bed before the Queen does. Quite possibly the weirdest rule is that the Royal Family can't play Monopoly.
The Royal Family's dress code is reserved, and no members are seen in casual clothing which means that even the royal babies have tailored clothes. Adorable, yes, but perhaps not so practical. Women must wear hats to all formal events but after 6 pm, the hats are replaced with tiaras. The Queen is known for her bright, neon-coloured outfits, as she likes to make sure she can be easily spotted in large crowds.
If you're ok will living a life defined by rules then keep your royal Prince and Princess dreams alive but for now, we will just stick to being regular humans and dream of owning a unicorn one day!