VIDEO: WARNING: GIGGLING IS INFECTIOUS AND YOU WONT BE ABLE TO STOP!
Date: 2018-05-29
---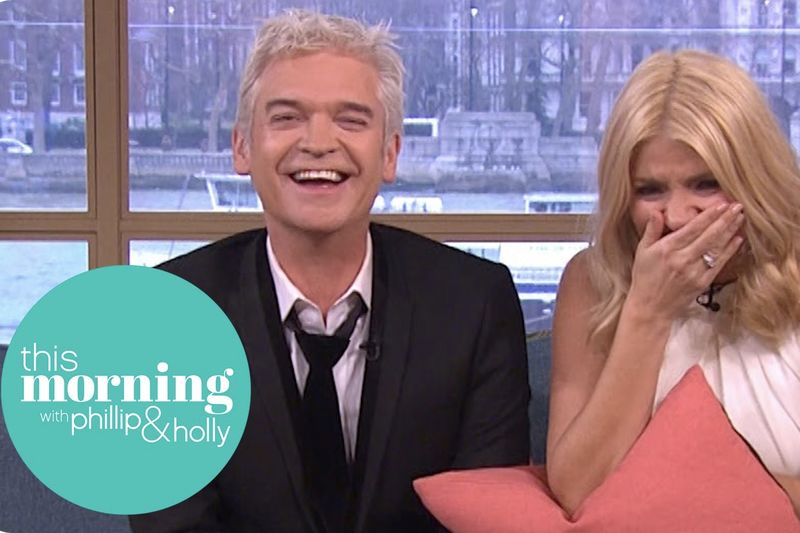 If you have ever watched an episode of "This Morning" you probably know the best part of the show is Phillip Schofield and Holly Willoughby with their constant infectious laughter. Not only do they mess up many times on live TV, they are also famous for their naughty innuendos.
It has aired on ITV since 3 October 1988, making it one of the longest running daytime programmes on British television. Numerous celebrities have made guest appearances on the show over the years. On 1 March 2010, This Morning began an interactive cooking event, named "This Morning Cook In!" Gino D'Acampo and Phil Vickery were the two chefs to present the item and the fun and games began.
As an amazing cook as Gino is, his English doesn't exactly match his cooking abilities and it makes for much hilarity and confusion. They are never afraid to laugh at themselves (and others) which sometimes gets them into trouble but there is something undeniably addictive about watching these two co-host... well, anything!