VIDEO: WIMBLEDON, WHY SO SERIOUS?
Date: 2018-07-03
---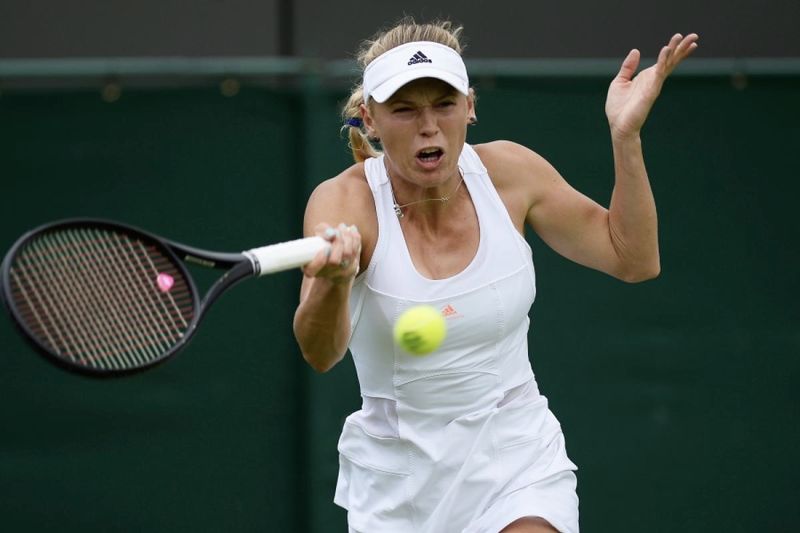 Wimbledon is quite a posh, serious affair and all of the best tennis players from around the world compete in London.
We thought it would be fitting to lighten up the occasion with a bit of humour to show that even the best tennis players in the world don't take themselves that seriously. But first, a couple of things you didn't know about Wimbledon:
There is no clock in tennis and the players carry on until someone wins, one match can last as long as an hour and a half. The longest match in history took place at the 2010 Wimbledon tournament where John Isner from the United States defeated French player Nicolas Mahut in a match that lasted 11 hours and five minutes and had to be broken up over the course of three days.
The grass on the Wimbledon tennis courts is carefully trimmed to a strict 8mm long and is 100% ryegrass because it is known to be hardwearing, quick to plant and grow, tolerant of mowing and grows well in cold or damp weather.
All Wimbledon players are required to wear white and can be asked to change if they are wearing any colour what so ever. Roger Federer was even sent off the court to change because the soles of his shoes were orange.
During the whole Wimbledon tournament, 54,250 tennis balls are used. All the balls are supplied by Slazenger and stored in a refrigerated container to keep them in perfect condition. The balls are also replaced every 7 matches to make sure they are still in perfect condition. Wimbledon used white tennis balls until 1986 until they were replaced with yellow balls in to make them more visible to TV cameras.
The ball boys and girls at Wimbledon aren't there to add a cute factor or inspire young tennis players. They actually have to go through an application process and intense training to prepare for Wimbledon. 750 young tennis players applied for the ball boy position for Wimbledon 2018 but only 250 get chosen.
Now for the most unlikely Wimbledon competitor in the history of Wimbledon and some of the funniest moments... Enjoy!