Home
/
Entertainment
/
Wtf
/ Video: Youngest Astronaut In History, Alyssa Carson Is Set To Go To Mars
VIDEO: YOUNGEST ASTRONAUT IN HISTORY, ALYSSA CARSON IS SET TO GO TO MARS
Date: 2018-07-14
---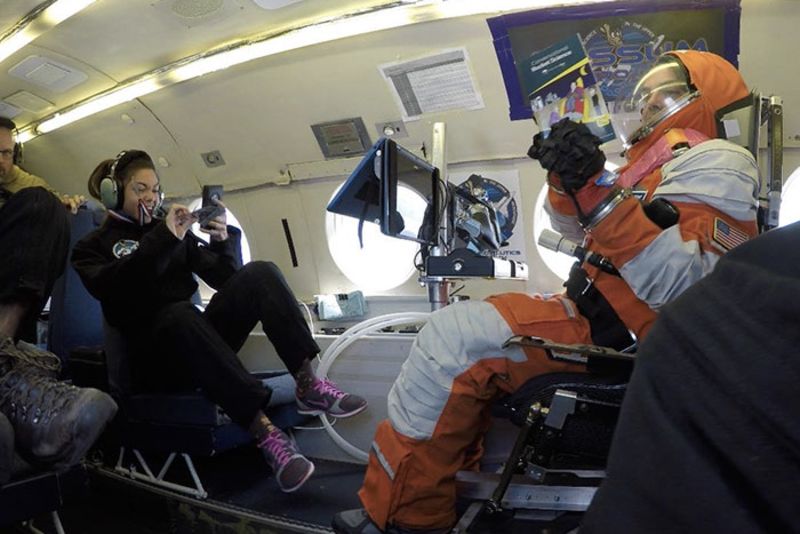 NASA has decided that a 17-year-old girl will be the first person to travel to Mars.
Alyssa Carson from Louisiana is already undergoing intense training at NASA's headquarters to become an astronaut. Her goal is to take part in the first expedition to Mars in 2033. The mission will basically aim to create a human settlement on Mars to save the human race one day. Alyssa's dream began at the age of 3 after she watched a show called The Backyardigans.
She is definitely putting in the hard work, starting in 2008 when her father signed her up to attend the United States Space Camp,she went on to become the first person to complete the NASA Passport Program by going to all 14NASA Visitor Centers. Alyssa is also the youngest person to be accepted and graduate from the Advanced Possum Academy, making her qualified as an astronaut trainee and to go to space.
Of course, being so young, she is still completing high school. Alyssa was in an interview with Bored Panda and said, "The biggest [challenge] is time and getting everything done at such a young age while also still attending high school. Continuing to train at a young age will also be further difficulties for me but I have done great with it so far."
With such big dreams, Alyssa will not be able to get married or start a family as it would interrupt her training, which she is well aware of and prepared to push aside to pursue her dream. Although she is not officially allowed to apply to be an astronaut until she is 18, she is still the youngest applicant to the International Space University.
Alyssa is aiming to be an ambassador and role model for people to follow their dreams and has started to indulge in public speaking to spark people's interest in space exploration. Her main message for people is to, "Always follow your dream and don't let anyone take it from you". Alyssa says that her inspiration comes from "all astronauts, especially women astronauts as they have made the road for me to follow".
Keep an eye out for her name... she may be making history someday!