VIDEO: HEARTS ARE BREAKING ALL OVER THE WORLD AFTER THE MIDDLE'S SEASON FINALE
Date: 2018-05-24
---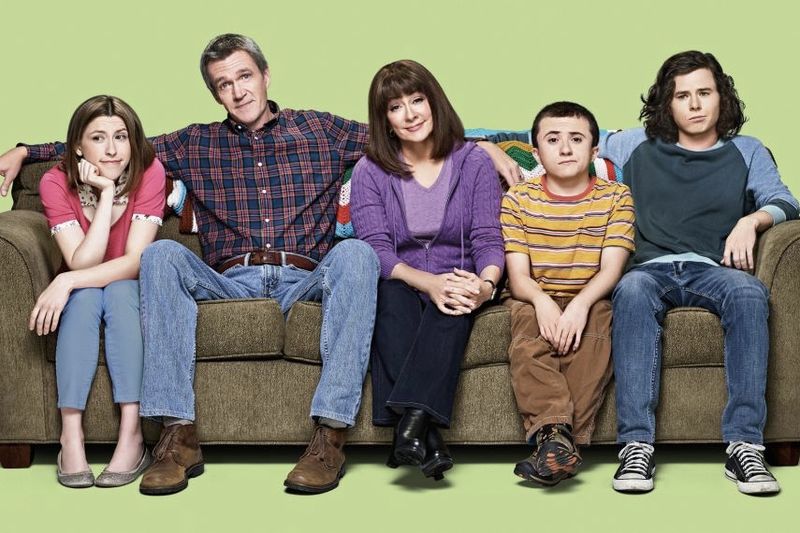 The world had come to love the Hecks' chaotic lives, anticipating Axl's sarcastic remark and admiring Sue's infectious enthusiasm.
Unfortunately, the world has officially said goodbye to the Hecks on Tuesday night after the final episode of The Middle.
Created by Eileen Heisler and DeAnn Heline, the nine seasons of the popular ABC family sitcom came to an end with a two-part finale, appropriately titled "A Heck of a Ride." The episode starts off with Axl announcing that he has decided to accept the job offer in Denver, obviously upsetting the overly-attached Frankie. Axl's decision to leave the nest to start a new chapter in his life perfectly represents the ending of the show, which of course hit everyone in the "feels".
9 years of getting a front seat to the family's life kinda makes it feel like you were part of the little family. Obviously, the episode was full of heartwarming moments, including Sue and neighbour Sean Donahue (Beau Wirick) finally sharing their romantic feelings (how else could you possibly end the season) in a dramatic scene where Sean, heading through airport security on a three-month trip to Ghana, discovers the snow globe Sue left in his bag. Suddenly, the family is being chased by a speeding car, the only one in sight. It's Sean who, after several near-misses, professes his love for Sue.
The show then flashes-forward to the family's post-Middle lives: Axl is a suit-wearing businessman who comes home to three sons sitting in their underwear on the couch. "Mike and I got the greatest revenge," Frankie says in voiceover.
Brick becomes the author of a wildly successful book series about a quirky kid and his magical microfiche machine. And Sue finally marries Sean.
Frankie explains she and Mike never won the lottery, patched the hole in the bedroom wall or replaced the broken washing machine, "but for all the things we didn't have, we sure had a lot." We will all certainly miss the Heck family and being stuck in The Middle!