VIDEO: 8 REASONS TO ADORE SHAWN MENDES (IF YOU DON'T ALREADY)
Date: 2018-06-06
---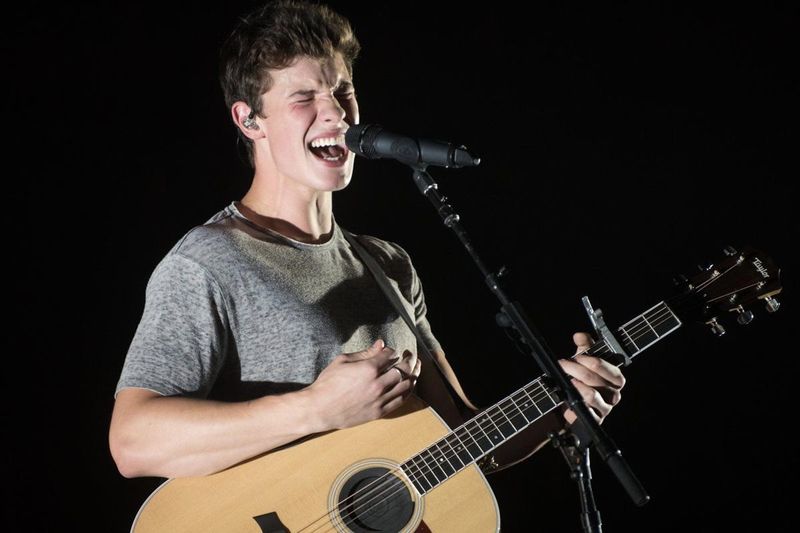 Shawn Mendes is one of the most popular pop artists of today (and of course it helps that he looks cute) that has all the girls swooning.
His songs have often made it to the top of the charts and the fact that he became an overnight star by posting a six second video of himself singing on Vine just makes it even better. Not only is he musically talented, he is also multilingual, able to speak English, Spanish and French, on top of managing to balance his music career with finishing high school online.
Shawn Mendes is only 19 years old and was born in Canada but his mother is English and his dad is Portuguese.


He had dreams of becoming an actor before he was discovered by Andrew Gertler, an artist manager at Island Records.


Shawn Mendes has a Harry Potter obsession and even admitted to having a whole book at home where he had written all the spells. He said that he loves the magic and the weird candies that make you turn into weird animals.


He doesn't let the fame get to his head and loves to give back to the community. Shawn's organised plenty of food drives to benefit Take a Bite Out Of Hunger. That's not the only amazing thing he's done to give back to the community. He also partnered with DoSomething.org for his Notes From Shawn campaign, which promotes making someone's day by leaving a kind note for them. Can we have one too? He also runs a #BuildASchoolWithShawn campaign and raised enough money to build a new school in Shia, Ghana in just SEVEN days.


He is a family man and often posts adorable photos of his family with sweet messages. He even brought his dad as his "date" to the MMVA's once and often posts adorable throwbacks of him when he was a wee little Shawnlette. Aaaaaaand he even got a tattoo that represents how important his family is to him. In a recent interview with Ellen DeGeneres, Shawn explained the meaning of the tattoo: "It's the woods' reflection on water and a sound wave connecting to the city, which is Toronto. Actually, the sound wave is my parents and my sister saying, 'I love you.' So, it's a connection between home, work, and family." *insert heart eyes here*


He never takes himself too seriously and is always quick to let fans know that he is just a human too, posting on Twitter "I always get pimples on my chin....H8 it" (probably the best looking pimples though.....). He even posts tons of pet selfies because well.....who doesn't love to show off their pets to the world especially when you think they are just the cutest!


He writes his own music and the lyrics hit you right in the feels and makes it feel like he's right there with you. Shawn is the youngest artist since Justin Bieber to have a number one album. His lyrics bring out his sensitive side (not to mention that he admitted to crying during "The Fault in Our Stars".


Shawn takes every opportunity to show gratitude to his fans, for example, not many people do this for the fans but Shawn makes sure he tweets his 'good mornings' and 'goodnights' and casually replies back to the fans daily. He also makes sure to thank fans for their support at every opportunity.
Do we need any more reasons to love Shawn Mendez and his wondrous music?