VIDEO: FANS BECOME CONCERNED OVER JOHNNY DEPP'S HEALTH CRISIS
Date: 2018-06-04
---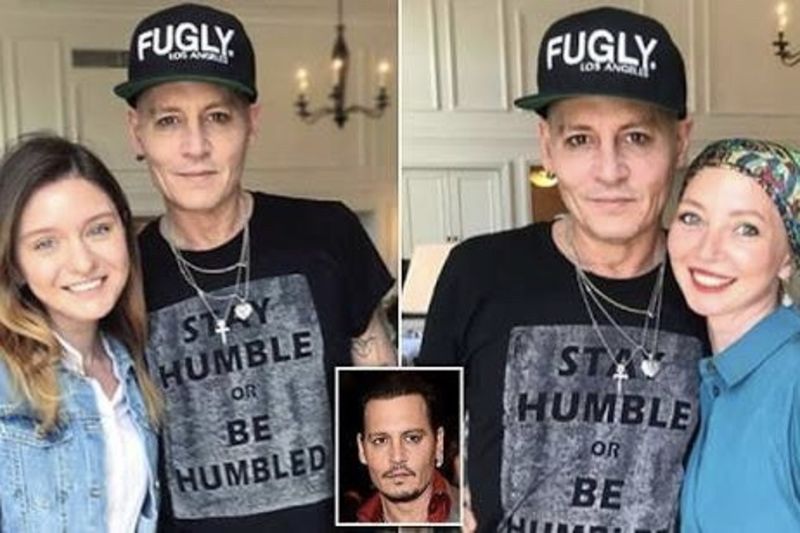 Johnny Depp, a well-known star in the Hollywood industry might be disappearing soon.
...well, it looks as if he's slowly fading away, leaving fans panicking about his sickly appearance. Depp has always been a heartthrob to young (and old) women all over the world but, after showing up in Russia looking completely different, he caused many gasps.
Two Russian women took pictures with the "Pirates of the Caribbean" actor at the Four Seasons Hotel Lion Palace in St. ­Petersburg, with Depp showing a painfully forced smile. "I thank the universe for the wonderful work and amazing opportunities," makeup artist Nadya Shestakova wrote in her photo caption, which was translated from Russian. And Katerina Kurt wrote: "Thanks to my best work in the world for the opportunity to meet such amazing people!" – also in Russian.
He is on tour with his rock band, Hollywood Vampires dressing for the occasion with several silver chain necklaces and a variety of bracelets covering up his wrists, paired with a T-shirt decorated with the slogan, "Stay humble or be humbled" and some very tired looking jeans. Many fans commented on the photos saying: "He looks pale here. Hope he's okay." Another speculated: "He looks like this for a new movie. He is fine and not sick." One fan tweeted: "Jonny Depp looks so bad, omg, is he ill or something?"
It is still not clear whether his drastic change in appearance due to his preparation for a role but Depp is currently in post-production on City of Lies and Richard Says Goodbye, according to IMDb. Many fans speculated that his sickly look could be caused by drugs as Depp has been making headlines lately due to his divorce from Amber Heard. She's claimed that he became "an alcoholic and drug addict," a condition that "has increased dramatically in recent years, as has his violent behaviour." She later recieved $7 million in the settlement which she donated to a children's hospital.
Depp was also involved in a legal battle with his former management company, since 2017. He sued TMG and its chiefs Joel and Robert Mandel, testifying that the managers loaned millions to third parties without permission, failed to keep proper books and invested his money in business ventures in which they had ownership interests, among other claims. Depp is, however, rumoured to make a come back on screen later this year, playing the role of Grindelwald in Harry Potter spin-off, Fantastic Beasts: The Crimes of Grindelwald.
As it stands though, rumours of the condition of his health are all anyone can talk about right now!