VIDEO: THE BEST AND WORST OF THE ROYAL WEDDING
Date: 2018-05-21
---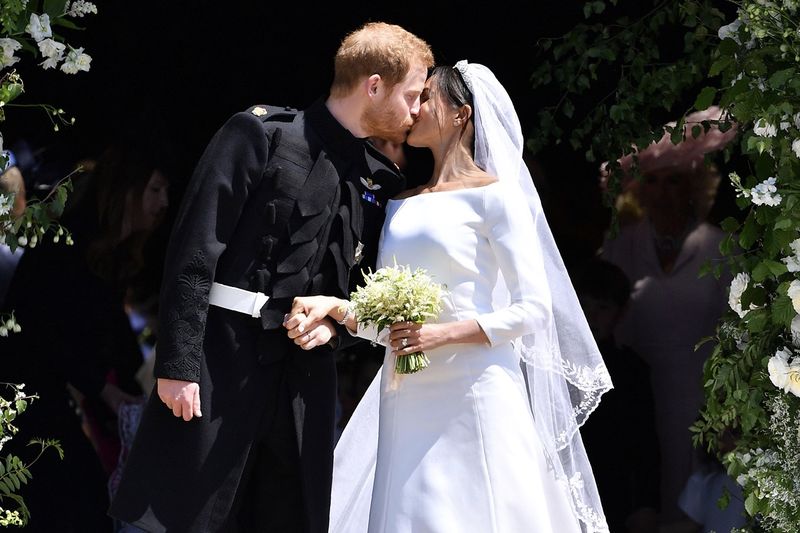 The Royal wedding was a beautiful affair that was celebrated by fans all over the world and went seemingly perfectly.
Let's break it down starting with the guests. Of course, the whole royal family attended the wedding as well as numerous celebrities including George Clooney, the Beckhams and of course, Oprah Winfrey.
With A-list names comes A-list fashion statements, not all were flawless (unlike Meghan's wedding dress). The queen opted for her usual bright ensemble, some commenting that she looked similar to that of an Outsurance ad, perhaps a little too bold? Kate looked elegant as always but was slammed for wearing a seeming white dress at a wedding, however, her outfit was actually a very pale yellow that showed up as white in the pictures – but she looked elegant regardless. Obviously, little princess Charlotte looked as cute as a button in her white dress and flowery headpiece. Serena Williams killed in (as usual) in a dusky rose dress similar to that of Oprah in her Stella McCartney dress. Doria Ragland, the mother of the bride, wore a custom Oscar de la Renta coat with matching dress in a light mint green and a simple white, Stephen Jones beret that completed her elegant look, fitting right into the royal family. Lady Kitty Spencer (Prince Harry' cousin), wore a Philip Treacy Fascinator that was a pretty... unique green colour complete with a floral pattern at the bottom and a netted hat. Victoria Beckham all in dark blue, wore another Philip Treacy Fascinator but the dress appeared black in photos and fans slammed her for wearing an ensemble that seemed dreary enough for a funeral.
The Prince and Markle actually met thanks to a mutual friend setting them up on a blind date and, if this isn't cute enough, rewind to the moment Markle finally stands next to Harry on the alter and he turns to her and says "you look incredible. I am so lucky" AND THEN HAS TO WIPE A TEAR AWAY!!!!
One of the most breathtaking moments of the wedding was when Meghan Markle debuted her wedding dress! The world could not wait to see what she had chosen to capture her special moment in after weeks of anticipation. She elegantly stepped out the car in a plain, sleeved Givenchy dress with a 5-metre-long white silk veil with "floral detail representing all 53 countries of the Commonwealth". The veil was held in place by an heirloom tiara from the royal family's collection. The tiara was loaned to Meghan by Queen Elizabeth, and was originally worn by Prince Harry's great-great-grandmother, Queen Mary. The central brooch in the tiara was one of Queen Mary's wedding presents when she married the future King George V in 1893.
After the gorgeous ceremony paired with an astounding gospel choir, the couple burst out the church into the sunlight to share their first public kiss as a married couple and were whisked away in an open top carriage, smiling from ear to ear. As the day went on, the pair had an outfit change and Harry wore a traditional tuxedo and Meghan a Stella McCartney halter neck type white dress. The official palace press release described it as a "lily white high neck gown made of silk crepe." Meghan also wore an aquamarine ring that once belonged to Princess Diana, a tribute to Harry's late mother.
Now onto the fun and juicy details after the formal processions. Harry's most recent ex-girlfriend (9 years ago), Chelsy Davy attended the wedding but, at times, held a facial expression that the internet couldn't help but comment on. A lot of people think she was looking on the wedding with a little bit of sadness, perhaps disappointment that she wasn't standing in Meghan's place? We also couldn't believe that she had been invited to the ceremony but excluded from the reception. The reception was reportedly less than posh with Prince William giving a mischievous speech as well as Harry's close friends, Tom "Skippy" Inskip and Tom Van Straubenzee. Elton John performed some of his best hits as well as a rendition of The Lion King's "Circle of Life". Guests were served cocktails that fitted the theme "When Harry Met Meghan" with ginger and rum cocktails to match Harry's striking red hair.
After the adults left, the kids came out to play at the after-after party at celebrity favourite Chiltern Firehouse in Marylebone, with a separate party planned in a soundproofed private home in Chelsea. Harry and Meghan served their guests midnight snacks of "dirty burgers" and candyfloss, according to the Daily Mail. The Telegraph reported that "The thud of loud music could be heard over the grounds of Windsor Castle" late into the night. And according to the Daily Mail, DJ Sam Totolee planned the evening's set list, which included all of "Harry's favourite House tracks."
The excitement around the royal wedding captured the world who celebrated with the standard champagne and crumpet combination!
Congratulations to the newly-weds from all of us at SpoonFeedz!