VIDEO: SIMONE GIERTZ AND HER BRAIN CAME OUT ALIVE!
Date: 2018-06-12
---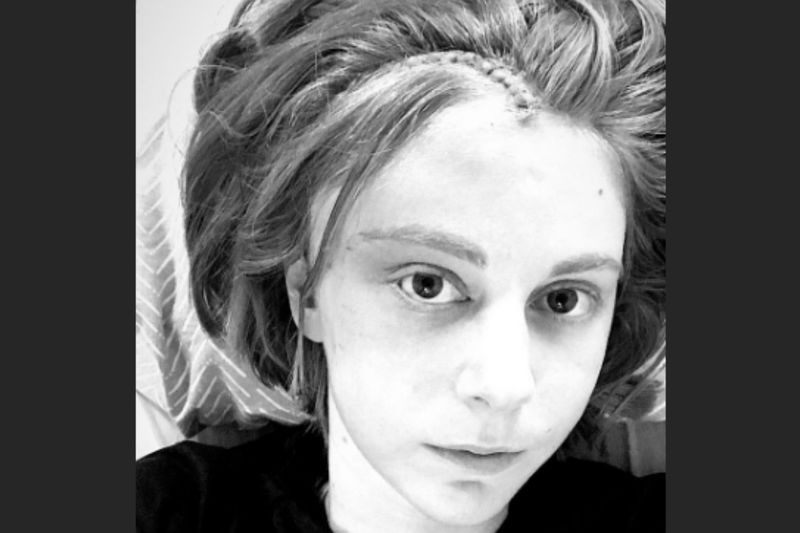 The last we heard from Simone Giertz, queen of sh*tty robots, was when she was being wheeled into brain surgery.
If you are a bit behind the times, here's a catch up:
Simone announced that she has had a swollen eyelid for about a year that had gotten increasingly worse and even fans started to notice that something wasn't quite right. Eventually, Simone began to notice that there were pains coming from the back of her eye so she went to the doctor who ordered MRI scans. The results came back and showed that she did have a tumour but it was non-cancerous and operable.
Fast forward to when she uploaded her most recent video for her fans of her quite literally in her hospital bed, waiting to go into her operation. She was scared but seemed ready for the challenge ahead of her and promised to update us.
A couple of hours later, she posted on Twitter that the operation went well and that the doctors were pleased. In true Simone style, she woke up to make an inappropriate joke after which she fell asleep. 3 days later another update came in the form of a Smeagol GIF, saying: "I currently look like Smeagol right as he transitions to Gollum", so we assume she's ok. Not quite back to her usual self but soldiering on just like we knew she would.
Messages of well-wishes poured in and she seemed to be making a steady recovery, with plenty jokes along the way including "Things you probably never have to learn for yourself: steroids really make autocorrect so much more infuriating." Her next update revealed what she calls her "super villain scar" and a report confirming that the lab results came back showing her tumour was not cancerous (excited claps). Included in the tweet is a photo of her proudly showing off her Gold Creator award from YouTube since she had passed the mark of one million followers.
We aren't entirely sure when she will be making us laugh with her sh*tty robots again but we are just happy she's still cracking jokes!