VIDEO: DRAKE'S SECRET CHILD WITH ADULT FILM STAR HAS BEEN EXPOSED
Date: 2018-06-04
---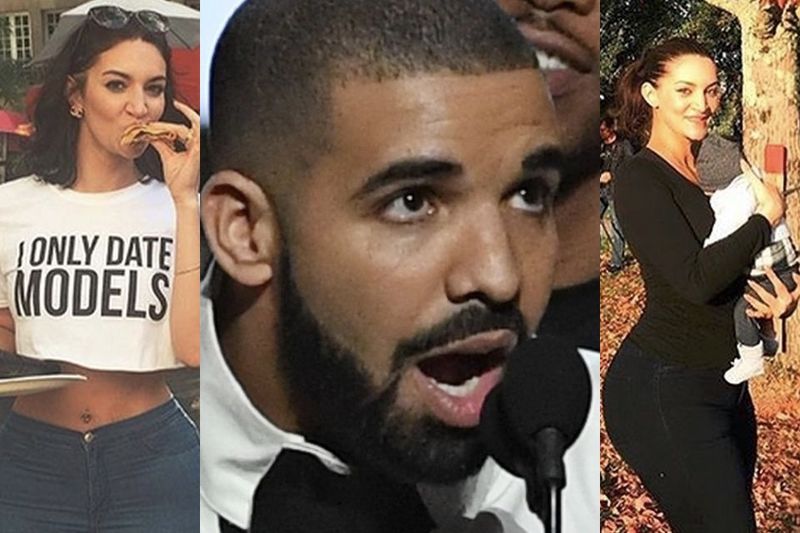 We all have a couple of skeletons in the closet that we would rather not let out but Drake takes the cake on this one as the world recently found out that he has a secret child. I mean sure, secret snacks under your bed is one thing but a secret child...
The secret came to light from Pusha-T's latest diss track "The Story of Adidon" (Wow that's a definite below the belt punch) when the line: "Sophie knows better, ask your baby mother, cleaned her up for IG but the stench is on her," and then continues on rather bluntly with, "You are hiding a child".
There have been some long standing rumours that Drake had fathered a child with an unknown woman, known as Sophie B (Sophie Brussax) who, at the time, had an established career in adult films under the name "Rosee Divine". Drake has not publicly acknowledged that it is his child but Pusha-T references it in the song, singing, "Love that baby, respect that girl, forget she's a porn star, let her be your world".
Brussax had diverted away from the porn industry and is now a painter who has retracted from any social media attention since the diss track was released. The rumours began when the two were seen together having a romantic dinner in Amsterdam in January 2017 and again in May. She admitted during an interview that Drake allegedly sent her messages asking her to terminate the pregnancy. Drake's rep reported to TMZ saying: "If it is, in fact, Drake's child, which he does not believe, he would do the right thing by the child."
Brussax gave birth to her son, Adonis, in France in October 2017 at the time when Drake was in L.A. Brussax hasn't brought much social media attention to her son, posting only one photo of him on Instagram but Drake is said to have met his son in December after flying through to see him on Christmas, and supports him financially too.
Rhianna, being previously involved with Drake, said that she had heard the rumours a long time ago and isn't so surprised that they had resurfaced – and his less than innocent relationship history makes it all the more believable. Even Nicki Minaj said she wouldn't be surprised if there was more than one secret child in his life.
Drake has remained silent on the situation but the world is waiting for him to speak out about his son.